The Magnum Big Wheel features a 26" rear wheel, giving the rider more ground clearance, while still providing all the classic features of the Magnum. The BW also provides easy exit & entry by being higher off the ground.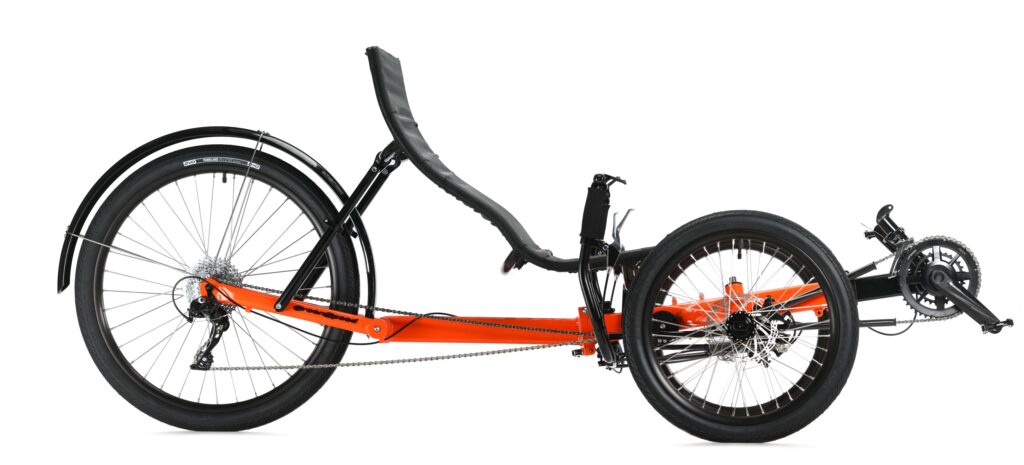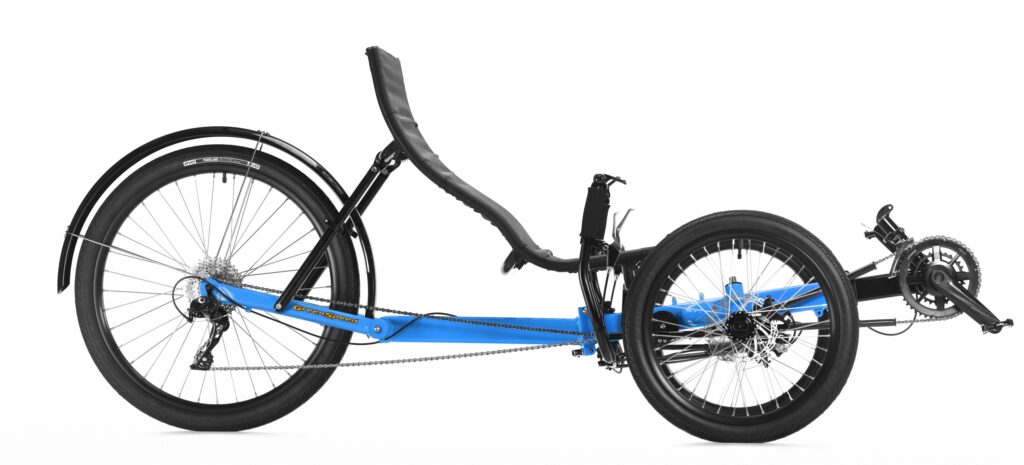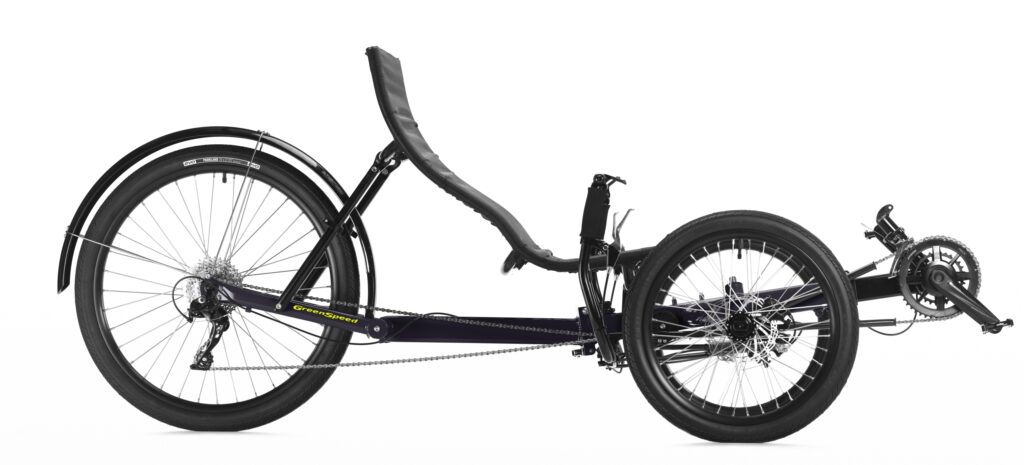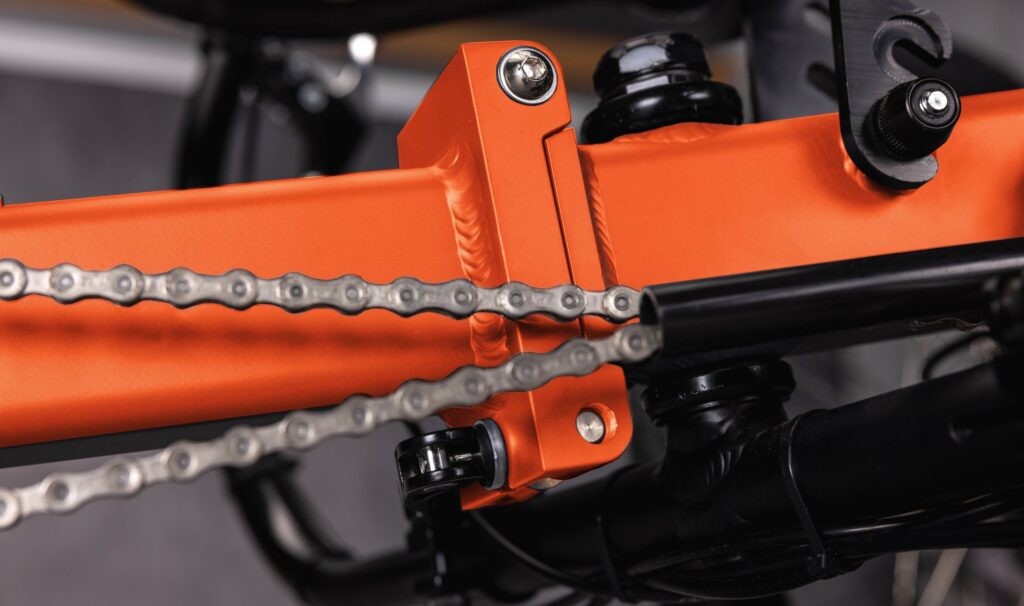 Frame Material
7005 Aluminium Alloy
Steering System
GS Crossover
Seat Type
Height Adjustable Aluminum
Combined Load Limit
400 lbs
Component Levels Available
27 Spd
All Dimensions are in inches/feet. All Specifications and Components are subject to change without notice.
* Seat fore/aft adjustment may limit recline range.
** Turning dimensions are from the centerline of the trike. NOTE: The fore/aft setup of the seat may change the turning dimensions slightly.
A Strong Trike with Classic Looks