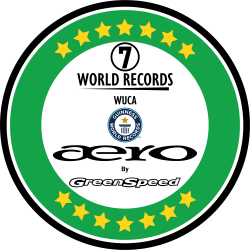 The Aero is uncompromising in its pursuit for speed. Every aspect of the Aero has been designed to increase aerodynamics, and make it the best performing trike on the market.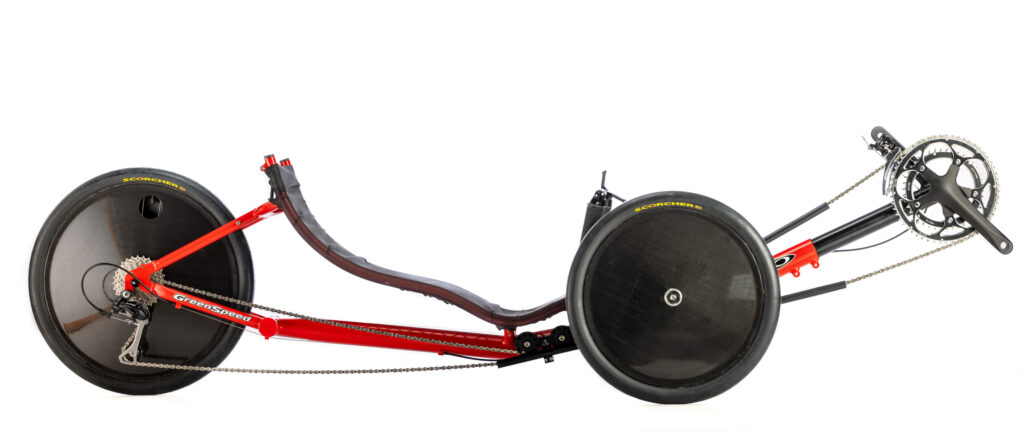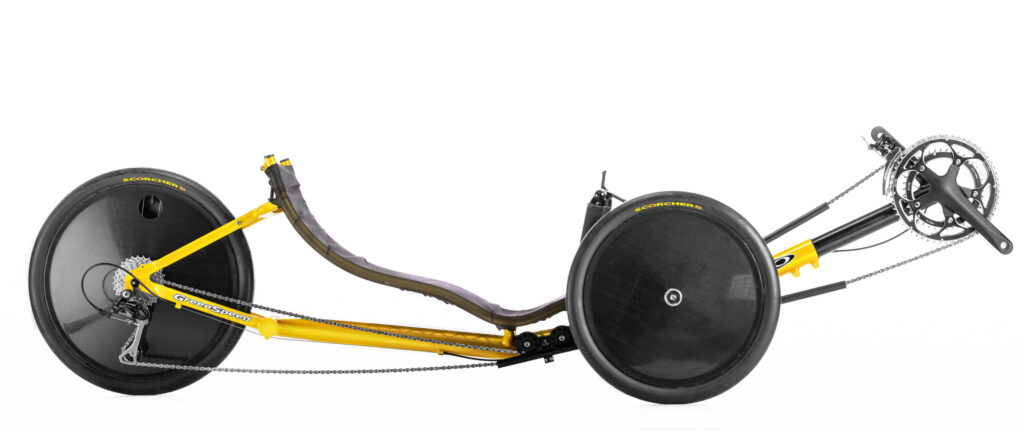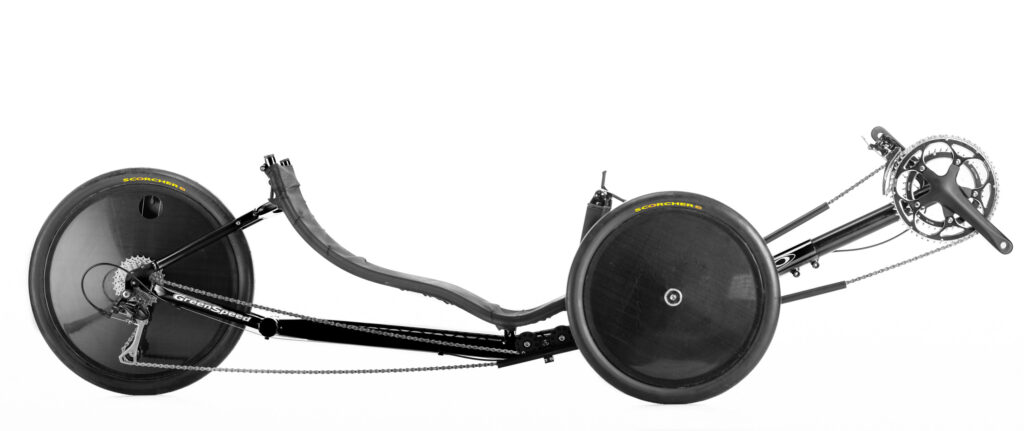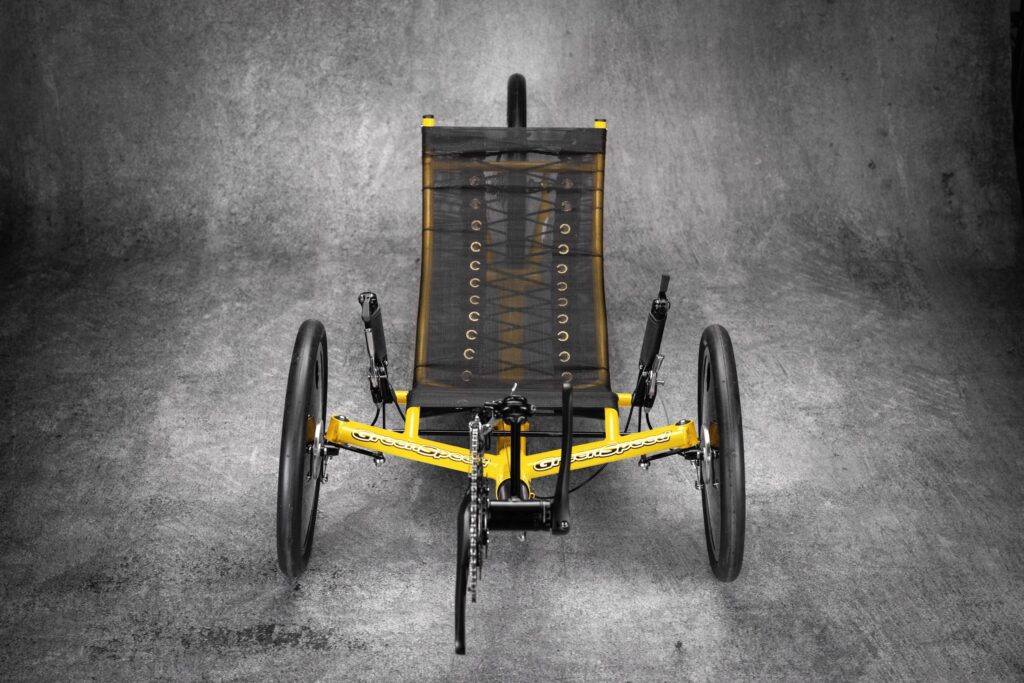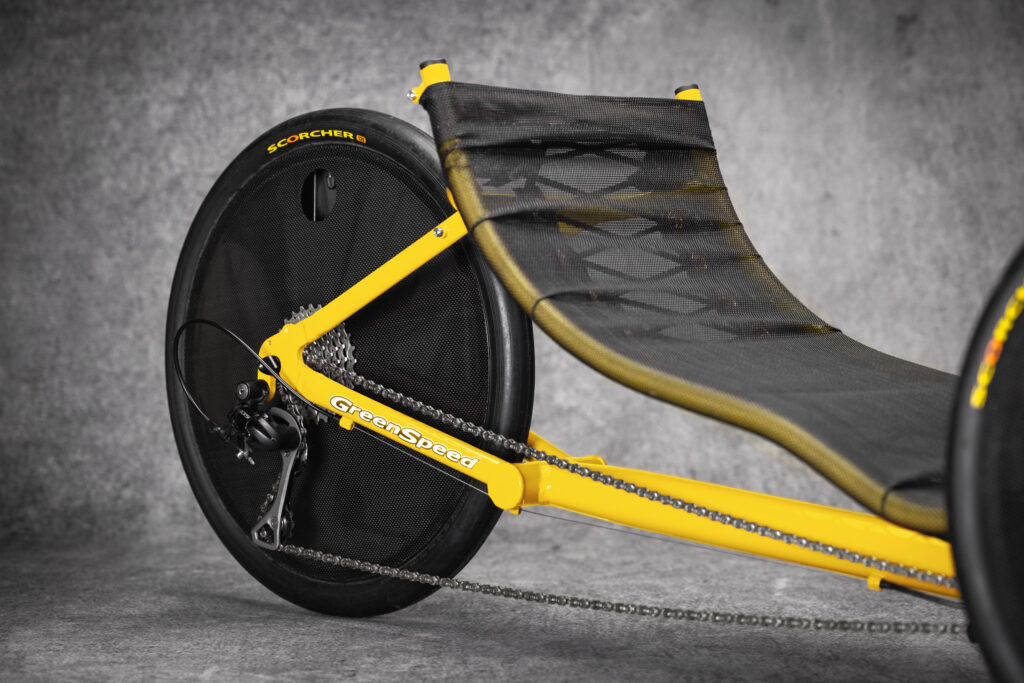 The frame is crafted from 7005 aluminum alloy, which keeps the trike lightweight without compromising strength. Riders will find a host of aero-enhancing features such as: airfoil shaped outriggers, drag-reducing handles, 20° low seat angle, and carbon disc wheel covers.
Finally, outfitted with premium componentry and custom lightweight GreenSpeed Scorcher tires, riders pilot the trike in the comfort of a classic GreenSpeed seat. With breathable mesh and adjustable, compliant shock cord.
Frame Material
7005 Aluminium Alloy
Seat Type
Frame Integrated w/ Mesh Cover
Overall Length (Max)
73.25 - 81.5"
Combined Load Limit
250 lbs
Component Levels Available
20 Spd
All Dimensions are in inches/feet. All Specifications and Components are subject to change without notice.
* Seat fore/aft adjustment may limit recline range.
** Turning dimensions are from the centerline of the trike. NOTE: The fore/aft setup of the seat may change the turning dimensions slightly.
Satisfy the need for speed with the GreenSpeed Aero