A delta with a difference, the Anura sheds the traditional tadpole style, offering a unique and comfortable ride. The higher, more upright seating position is preferable to some riders, and the Anura can also be used in a tandem format.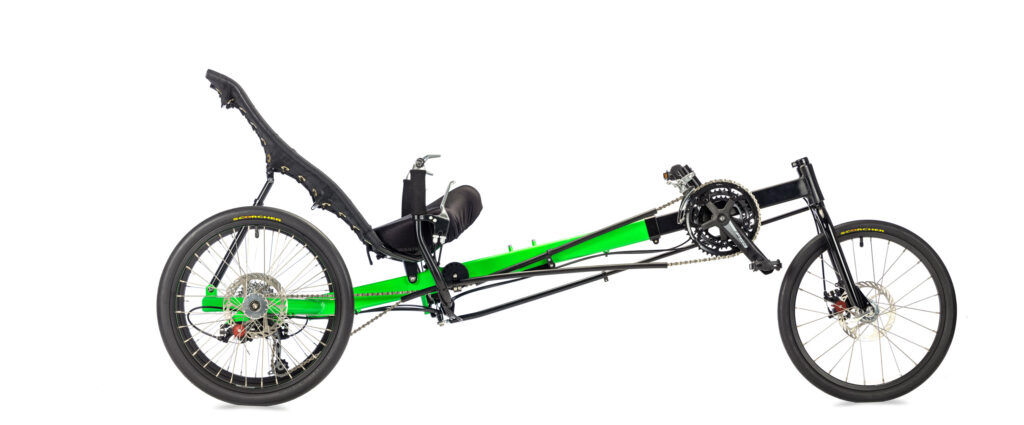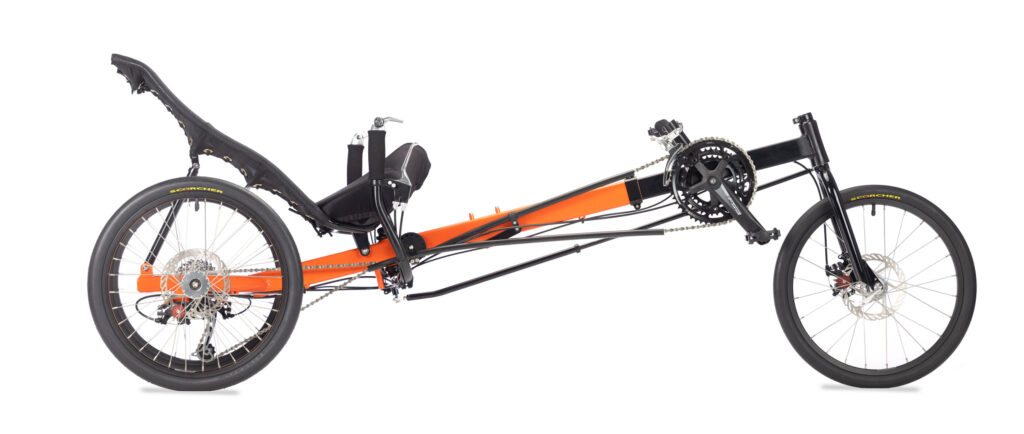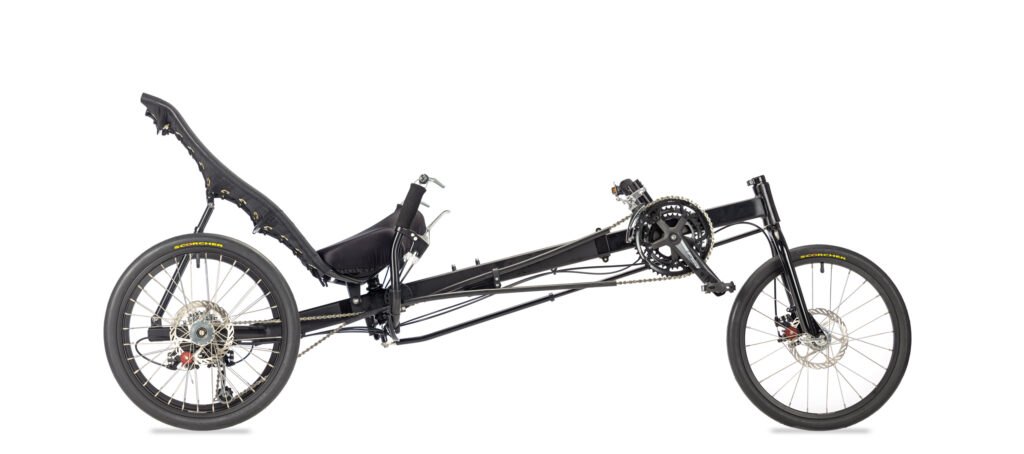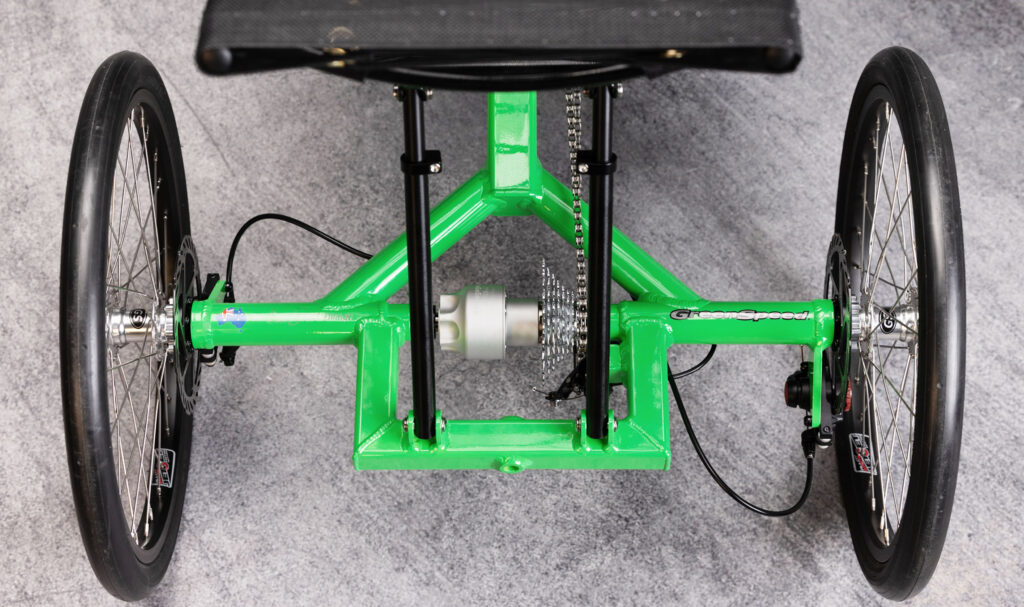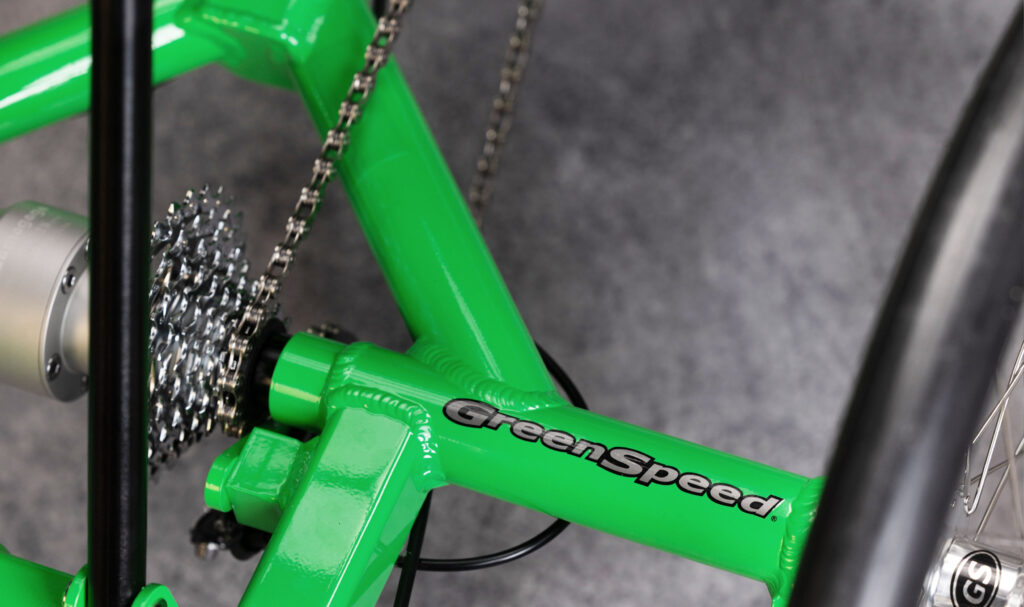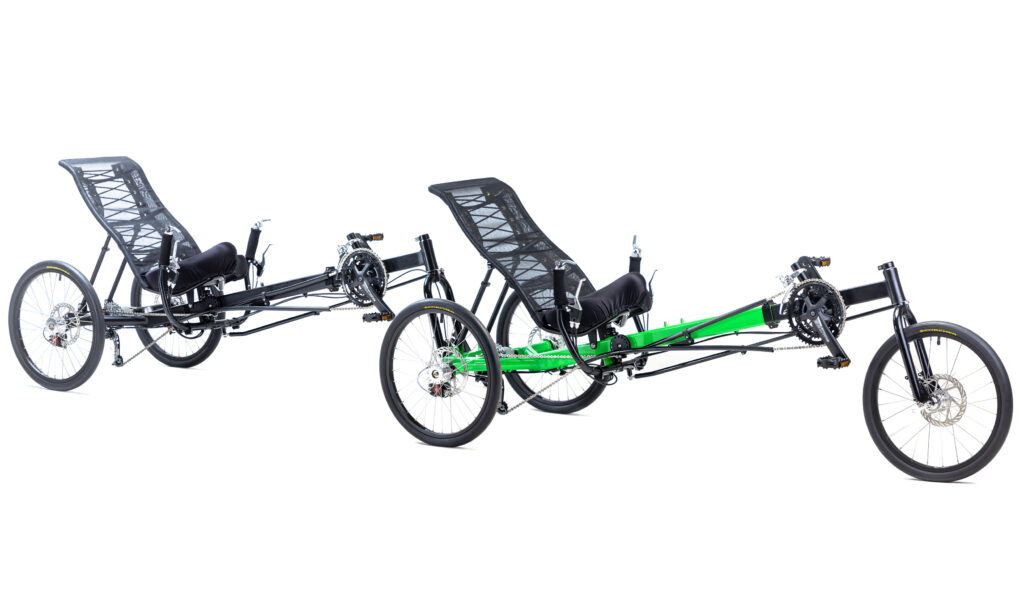 Frame Material
7005 Aluminium Alloy
Seat Type
Height Adjustable Padded
Wheelbase Length
58-68.75"
Overall Length (Max)
77.25-87.75"
Combined Load Limit
300 lbs
Turning Dimensions**
11-15'
Component Levels Available
27 Spd
All Dimensions are in inches/feet. All Specifications and Components are subject to change without notice.
* Seat fore/aft adjustment may limit recline range.
** Turning dimensions are from the centerline of the trike. NOTE: The fore/aft setup of the seat may change the turning dimensions slightly.
A Delta with a Difference