A Light trike with classic looks, the GT26 features all of the top engineering you'd expect from GreenSpeed, while adding a 26" rear wheel.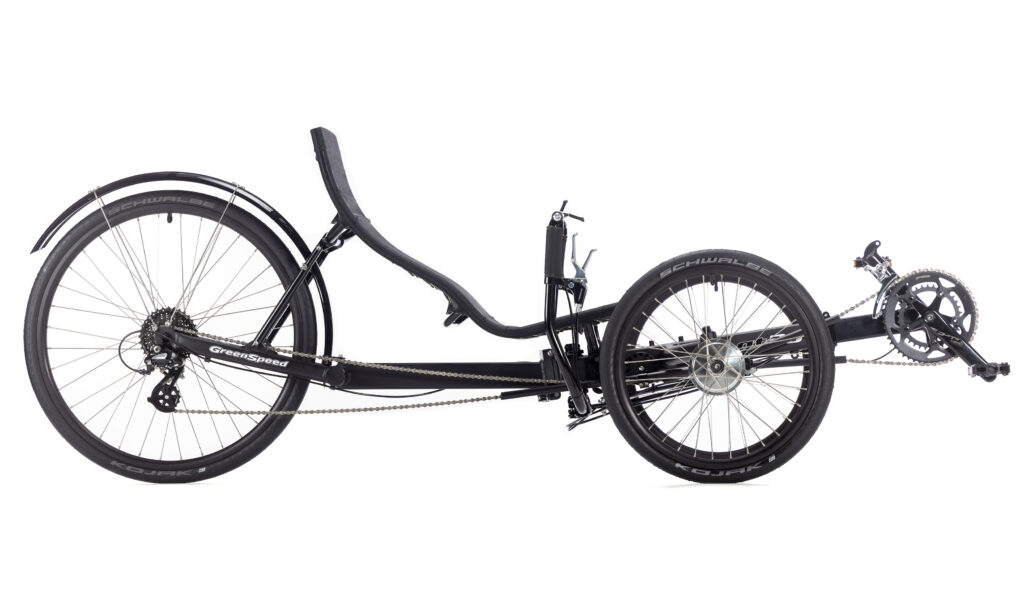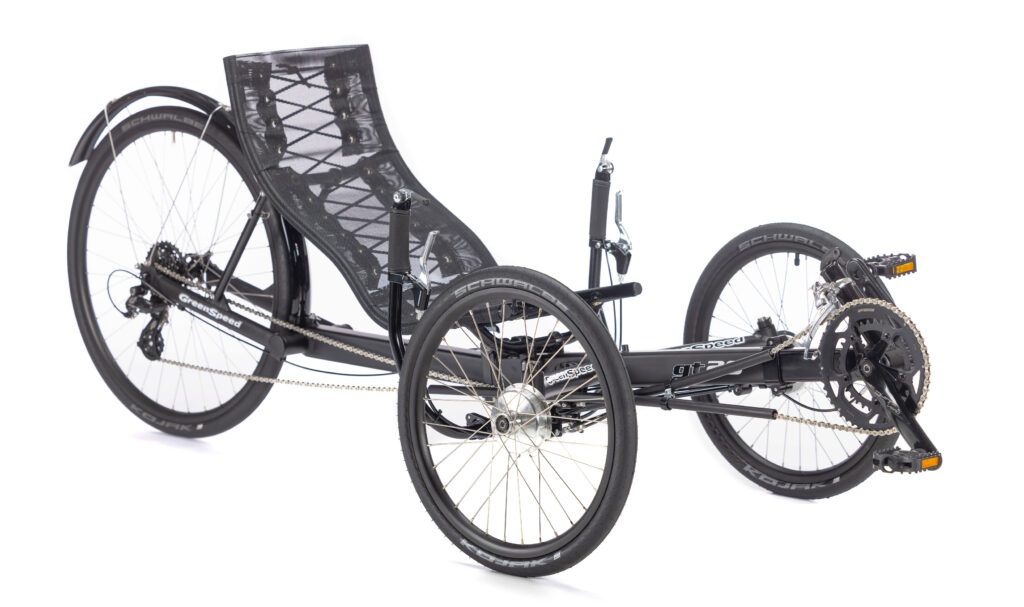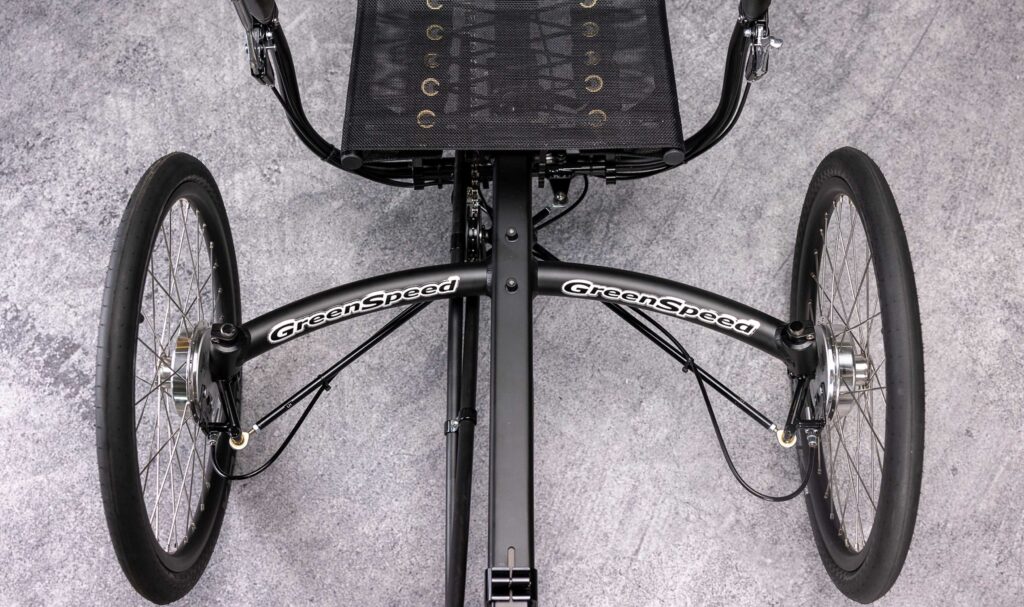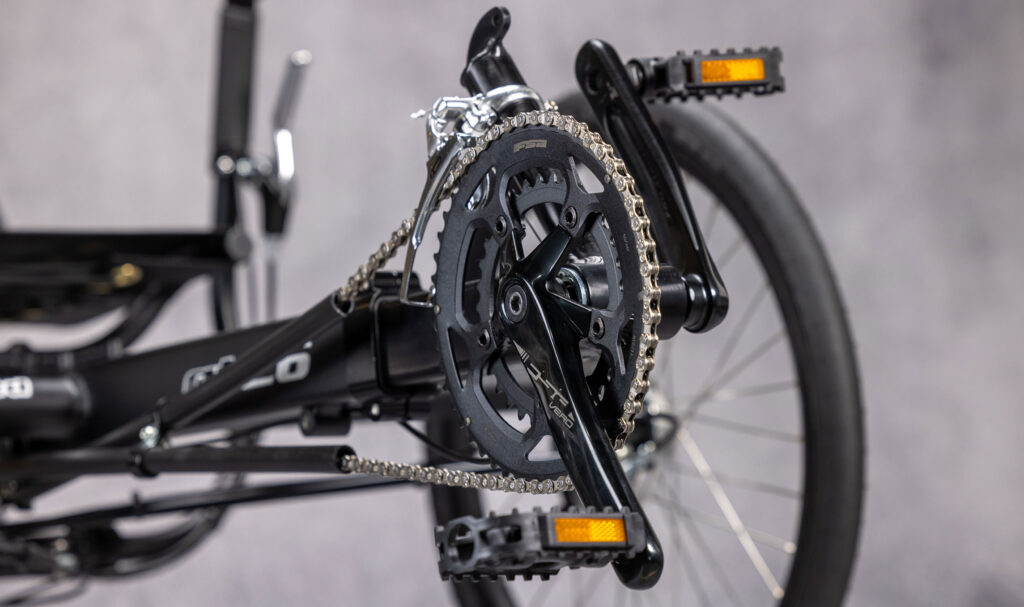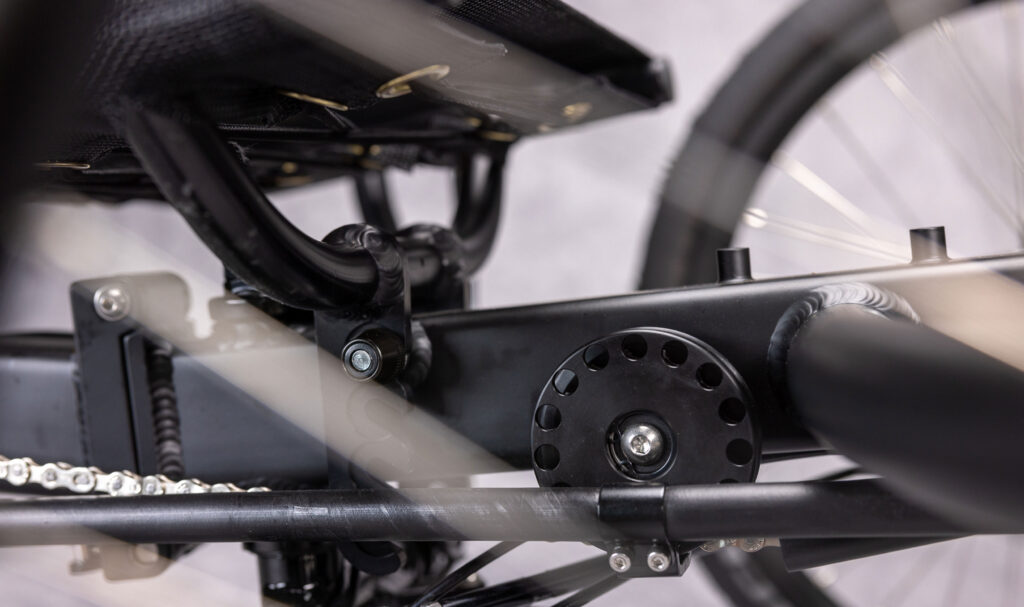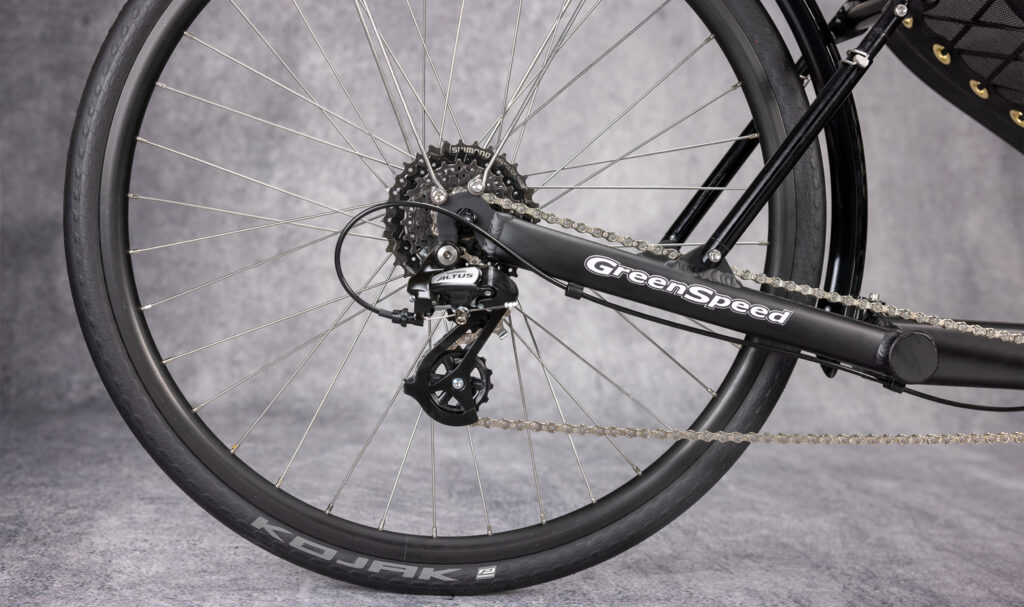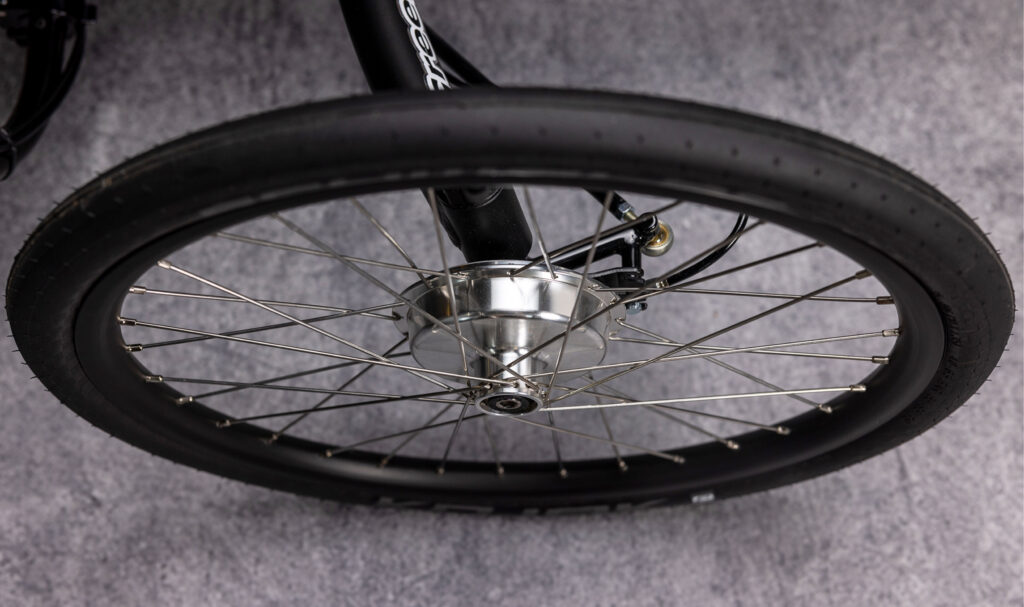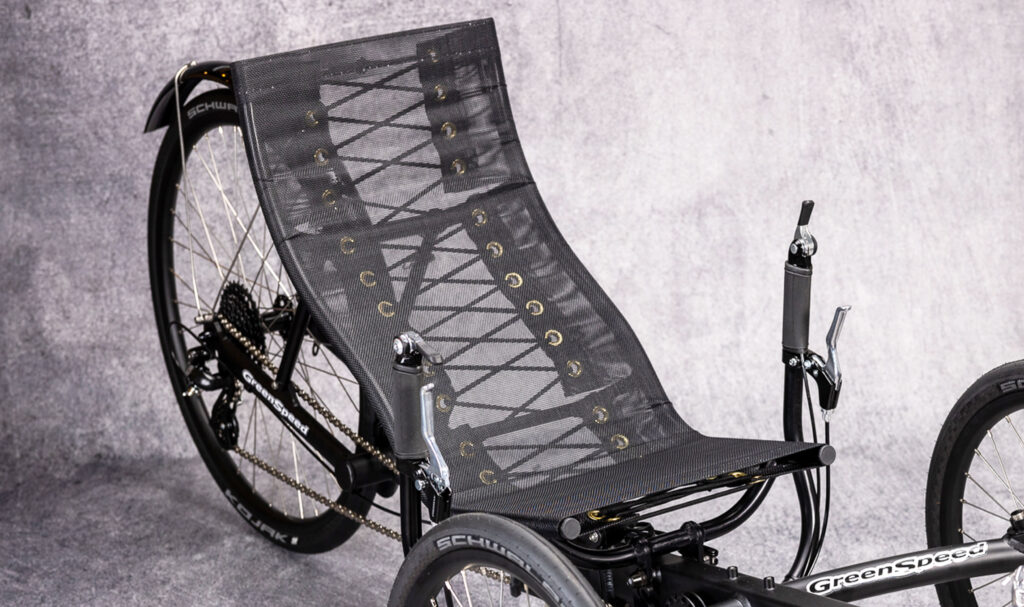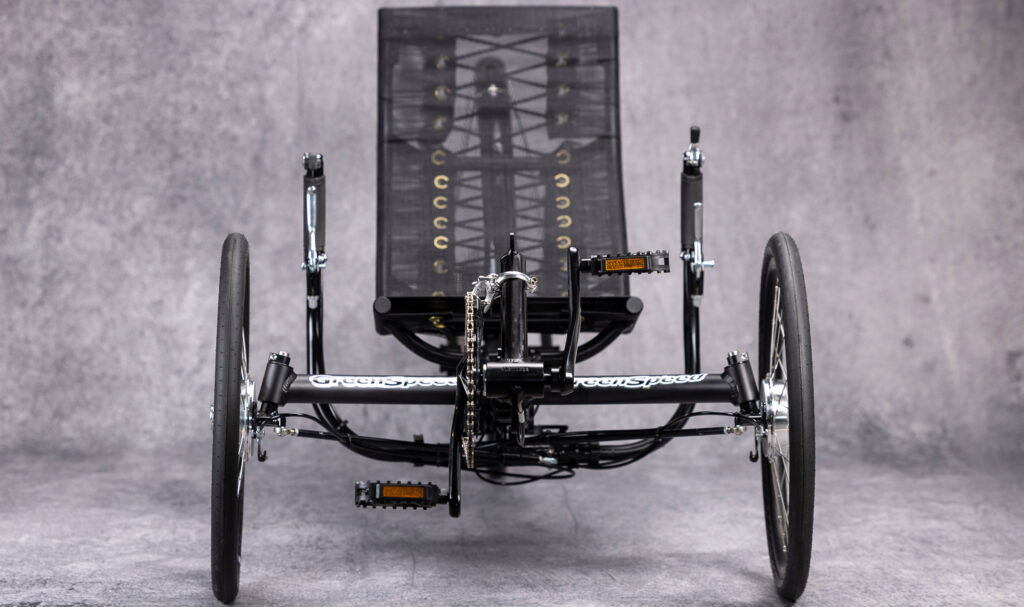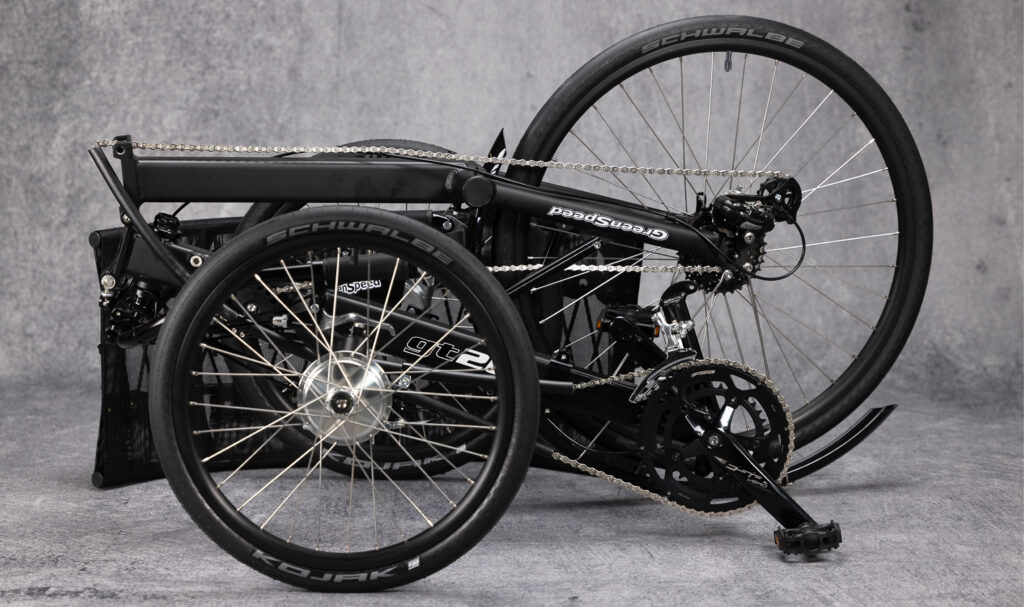 The GT26 provides riders with a tight turning circle, allowing for precision handling. Additionally, the virtual suspension gives a solid feeling ride through a flexing and forgiving frame, low rolling resistance tires, and a shock-cord-laced seat.
The efficient rectangular main tube, combined with the crank extension allow for incredibly efficient strokes, while keeping the trike stiff and light. To further reduce weight, the GT26 uses lightweight aero hubs and lighter kingpins.
Finally, the GT26 is outfitted with top componentry, all while still retaining a conveniently foldable frame.
Frame Material
7005 Aluminium Alloy
Steering System
GS Crossover
Seat Type
Height Adjustable Aluminum
Box Dimensions
36"x28"x15"
Combine Load Limit
250 lbs
Component Levels Available
24 Spd
All Dimensions are in inches/feet. All Specifications and Components are subject to change without notice.
* Seat fore/aft adjustment may limit recline range.
** Turning dimensions are from the centerline of the trike. NOTE: The fore/aft setup of the seat may change the turning dimensions slightly.
Lightweight Touring on 26" Excellence
Surcharge Notice
*Due to unexpectedly high freight costs, a $75 pass-thru surcharge is being added to all trikes in addition to the retail price.