At the corner of racing and touring boldly sits the GreenSpeed X7. This machine is an all-encompassing package of speed, outstanding handling, powerful road grip, and pure fun.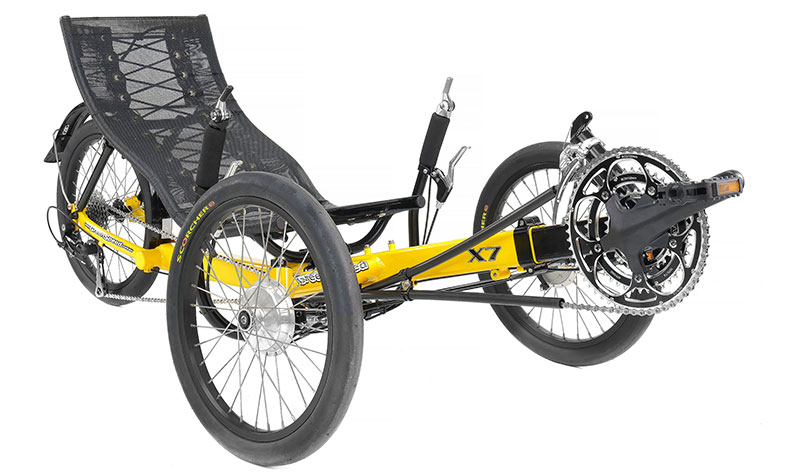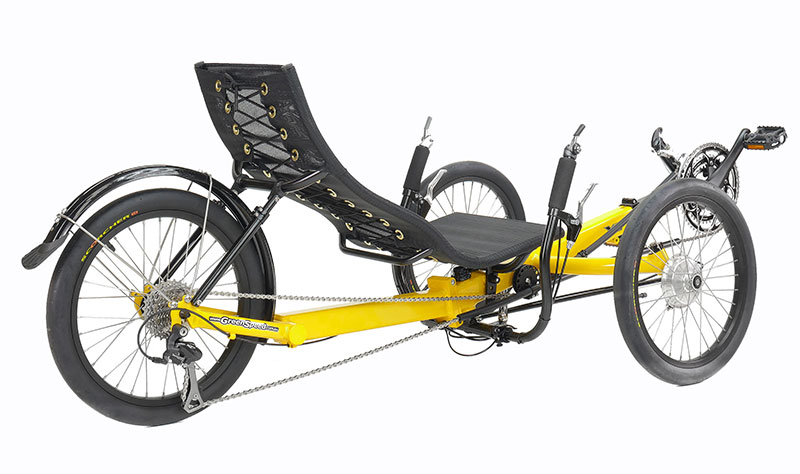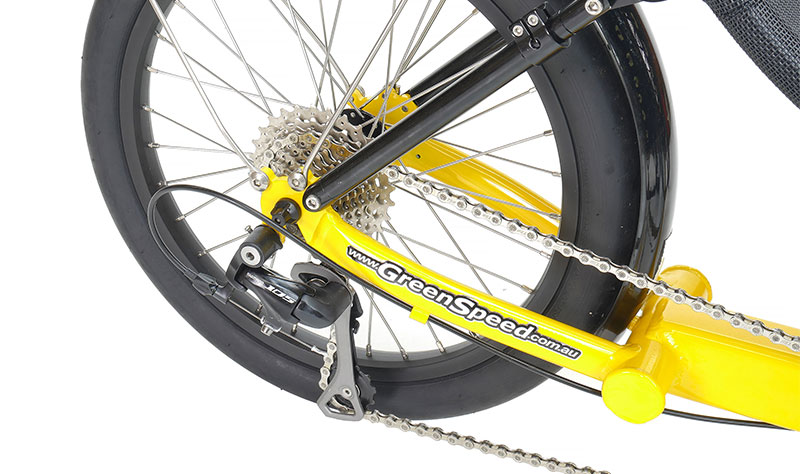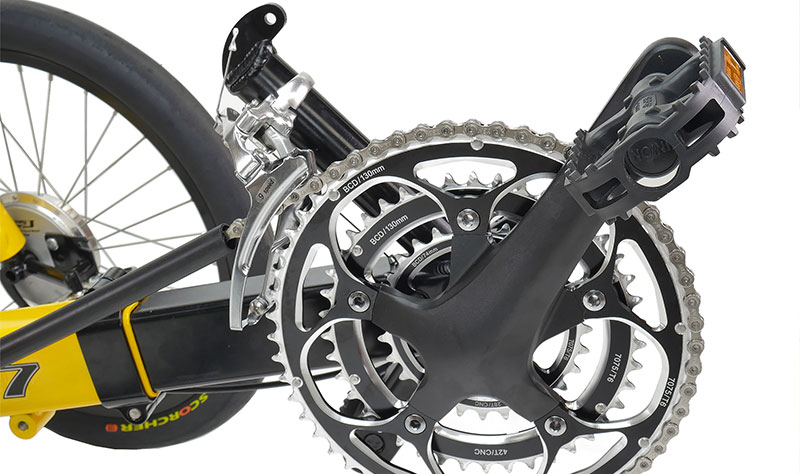 The lightweight 7005 aluminum allow frame is rigid and lightweight, and also foldable for easy transport. The dropped frame keeps riders lower to the ground allowing for better handling and speed.
Outfitted with specially selected components, and lightweight 16" GreenSpeed Scorcher tires mounted to high performance wheels, the X7 is a true thrill to ride.
Frame Material
7005 Aluminium Alloy
Steering System
GS Crossover
Seat Type
Height Adjustable Aluminum
Box Dimensions
34"x28"x15"
Combine Load Limit
250 lbs
Component Levels Available
30 Spd
All Dimensions are in inches/feet. All Specifications and Components are subject to change without notice.
* Seat fore/aft adjustment may limit recline range.
** Turning dimensions are from the centerline of the trike. NOTE: The fore/aft setup of the seat may change the turning dimensions slightly.
A Compactly sized package of touring & performance capability
Surcharge Notice
*Due to unexpectedly high freight costs, a $75 pass-thru surcharge is being added to all trikes in addition to the retail price.